welcome to Diantra's website.
This site contains every little thing that Diantra does, loves, and enjoys. She's taking her blogging to the next level like she's doing with the singing, the reading, the mixing, the drawing, and the writing. they're all not her speciality, but all her learning. and they're all have one thing in common; they came from sadness. so, this is the place where sadness is a blessing.
you can contact me for a professional matters too
here
enjoy ;)
Powered by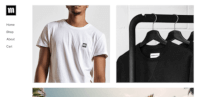 Create your own unique website with customizable templates.